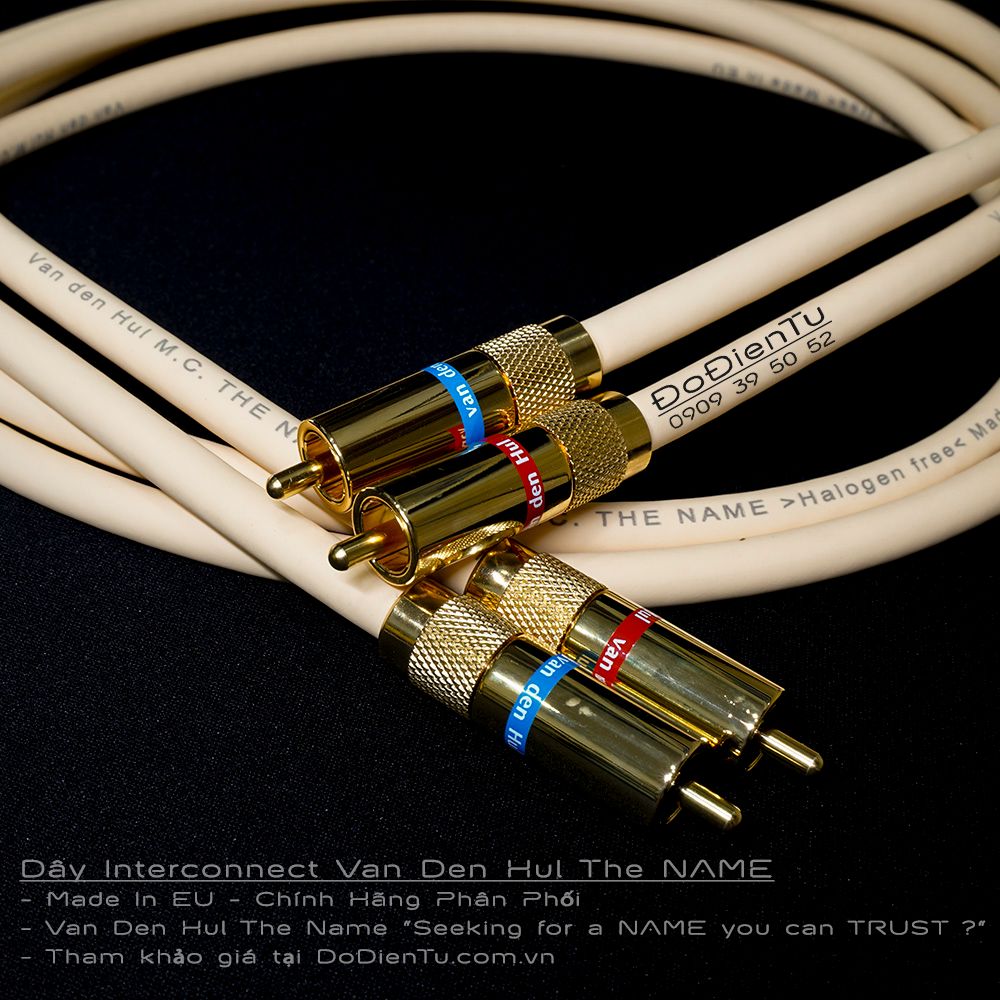 Thương hiệu : Van Den Hul
Xuất xứ : Phân phối chính hãng - Made in Eu
Loại : Stereo Interconnect
" The challenge was to create a superb sounding interconnect, applicable in both analog as well as digital situations, with a very friendly consumer price to help people who want to upgrade their audio or A/V setup by replacing the standard issue nameless interconnects for affordable better ones.
Over twentyfive years of experience with building cables were available when we set this goal. This meant we knew what materials to select and how to combine them to make an ideal match. It's like the house wine in a high class five star restaurant: it's not the best in stock, but you can't go wrong since they have a good reputation to lose. And so do we!
With this solid core coaxial interconnect, made of dense Silver coated Oxygen Free Copper, we think we've set a new high in the absolute value-for-money area. A very nice desert-sand colored Hulliflex®
jacket and very special click-on technology connectors complete this great 75 Ohm interconnect "
1,740,000₫
Giá trước đây:
2,350,000₫
Giao Hàng Toàn Quốc
Thời gian giao hàng từ 1 - 5 ngày
Ship Hàng Thu Hộ
Nhận Hàng Mới Trả Tiền
Bảo Hành 6 tháng 1 đổi 1
Xác định lỗi do NSX
Làm việc T2-T7
Từ 9h đến 19h