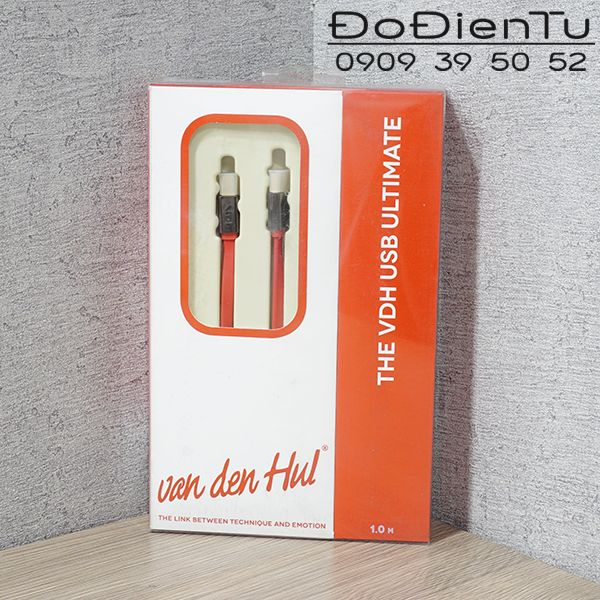 Thương hiệu : Van Den Hul
Xuất Xứ : Chính Hãng Phân Phối - Made In Eu
Loại : USB Ultimate
" An increasing number of streaming audio products, applying USB A to B in their communications chain, are getting available. This has urged us to look at how such a digital signal can be influenced and how the construction and materials of a cable in turn can be optimized to get the best result possible.
The outcome is our flat USB Ultimate cable.
The signal carrying conductors are kept as far away from the power conductors as possible.
Further the signal conductors are extremely heavy plated silver over specially treated OFC.
As a digital signal tends to go to the outside of the conductor (the so-called skin effect), the dense and very pure silver plating is in effect carrying the signal from source to receiver. The Hulliflex® jacket provides a long lasting protective environment for maximum durability.
This all, together with a number of undisclosed ingredients, make that the VDH USB Ultimate is one of the very best USB audiocables available today. "
7,800,000₫
Giá trước đây:
11,910,000₫
Giao Hàng Toàn Quốc
Thời gian giao hàng từ 1 - 5 ngày
Ship Hàng Thu Hộ
Nhận Hàng Mới Trả Tiền
Bảo Hành 6 tháng 1 đổi 1
Xác định lỗi do NSX
Làm việc T2-T7
Từ 9h đến 19h